<Breaking News> Japanese small SAR satellite "Izanami" presents 70cm x 70cm resolution with its spotlight imaging mode.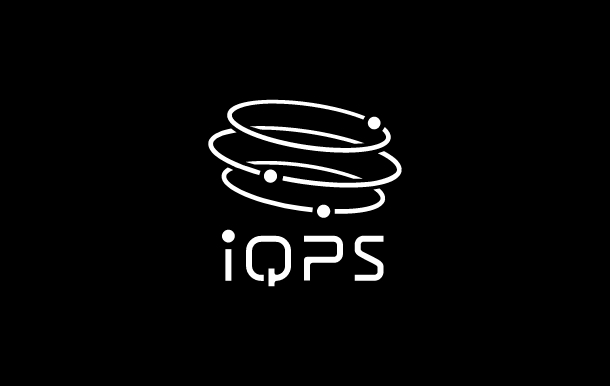 Fukuoka, JAPAN – May 13, 2021- Institute for Q-shu Pioneers of Space, Inc. (iQPS) released the 70cm x 70cm resolution spotlight images from QPS-SAR 2nd satellite "Izanami" which was launched on January 24th (US EST) by SpaceX Falcon 9 Transporter-1 Mission.
Continued to adjust the satellite's attitude control after the release of its first light images at its stripmap imaging mode on March 3, iQPS finally achieved to release the SAR images with the ground plane resolution of 70cm in azimuth direction and 70cm in range direction at its spotlight imaging mode, which will be the finest resolution as a Japanese small (around 100kg) SAR satellite.
"Thanks to the results of the operation of the first QPS-SAR satellite "Izanagi," we were able to assemble a more improved software for the second satellite "Izanami" and start calibration immediately after launch," said Masahiko Uetsuhara, Project Manager of satellite development/operation at iQPS. "Spotlight Imaging mode requires more detailed adjustment of the satellite's attitude than the stripmap imaging mode because we need to continuously observe a single location. Even an angular error of 0.5 degree can greatly affect the image quality if the posture of the satellite is not stable. So we are very pleased to obtain images with the resolution of 70 cm as a result of using all the functions of Izanami. I would like to express all my gratitude to everyone involved in the design, development, launch, operation, and image processing of the satellite, and to all those who support the QPS-SAR satellite project."
"In the satellite data services market, the higher the resolution of the images, the greater the range of applications. While combining with existing data, we will be able to achieve more things that were previously difficult to apply," said Shunsuke Onishi, CEO of iQPS. "A resolution of our first images is 1.8m, and now we have finally achieved a resolution of 70cm that we can observe infrastructure facilities such as steel towers, construction sites, and cars in more detail etc. It is a big step to start the image providing services. Now we will work together with the operation team to build a system that can respond to various requests and provide images on a more regular and speedy basis."
---
<Overview of images >
Observation dates & times:
① 9:24 p.m. (JST) May 4, 2021
② 9:06 p.m. (JST) March 23, 2021
Locations:
① Toyonaka city, Osaka, Japan
② Tokyo, Japan
Resolution of images:
70cm (ground plane resolution with 70cm in azimuth direction x 70cm in range direction) with the spotlight imaging mode
Imaging support:
Alouette Technology Inc
---
SAR images:
Please click for higher resolution images.
① Toyonaka city, Osaka, Japan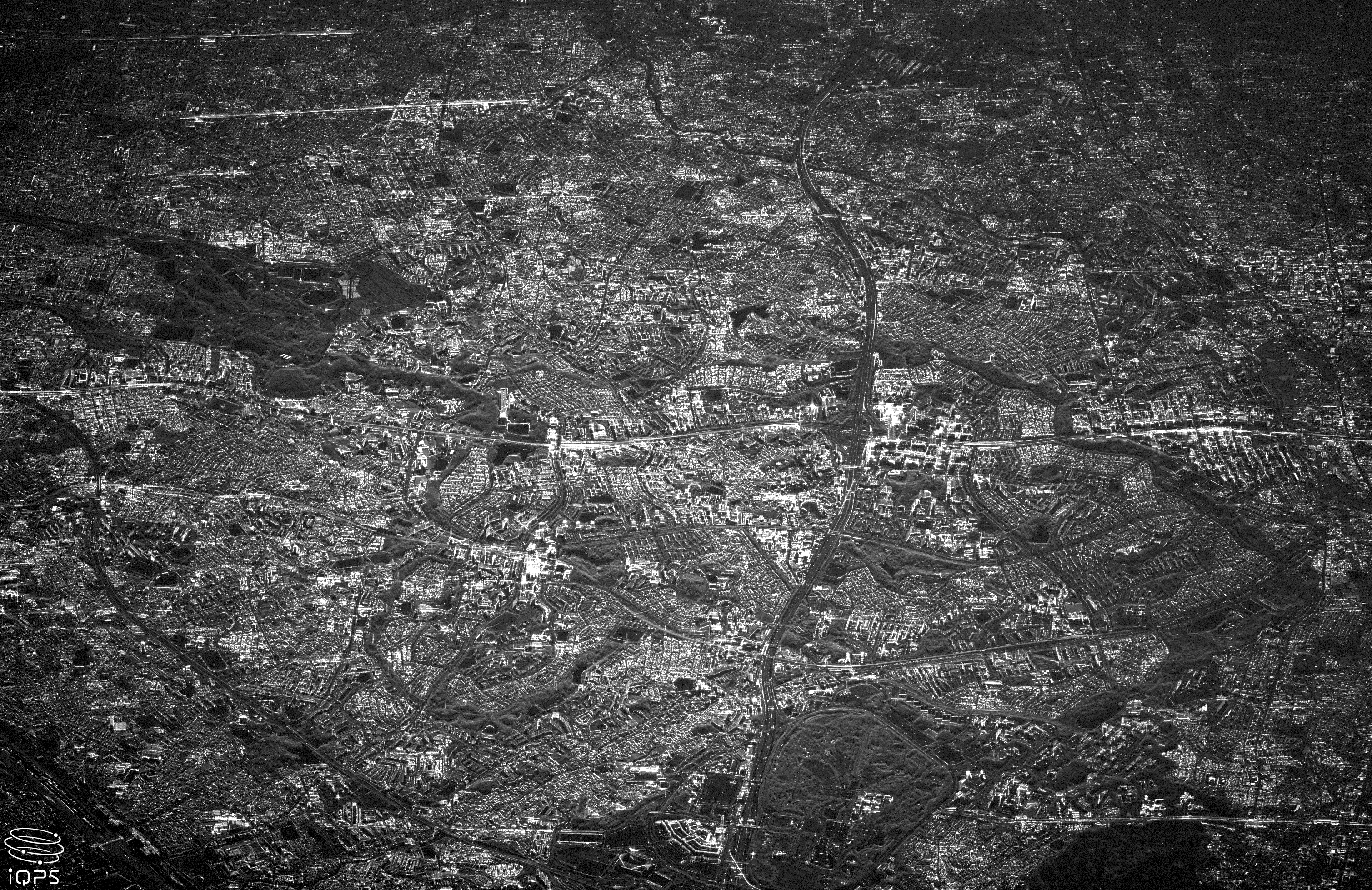 ①-1 Bampaku-kinen-koen (Expo Commemoration Park) area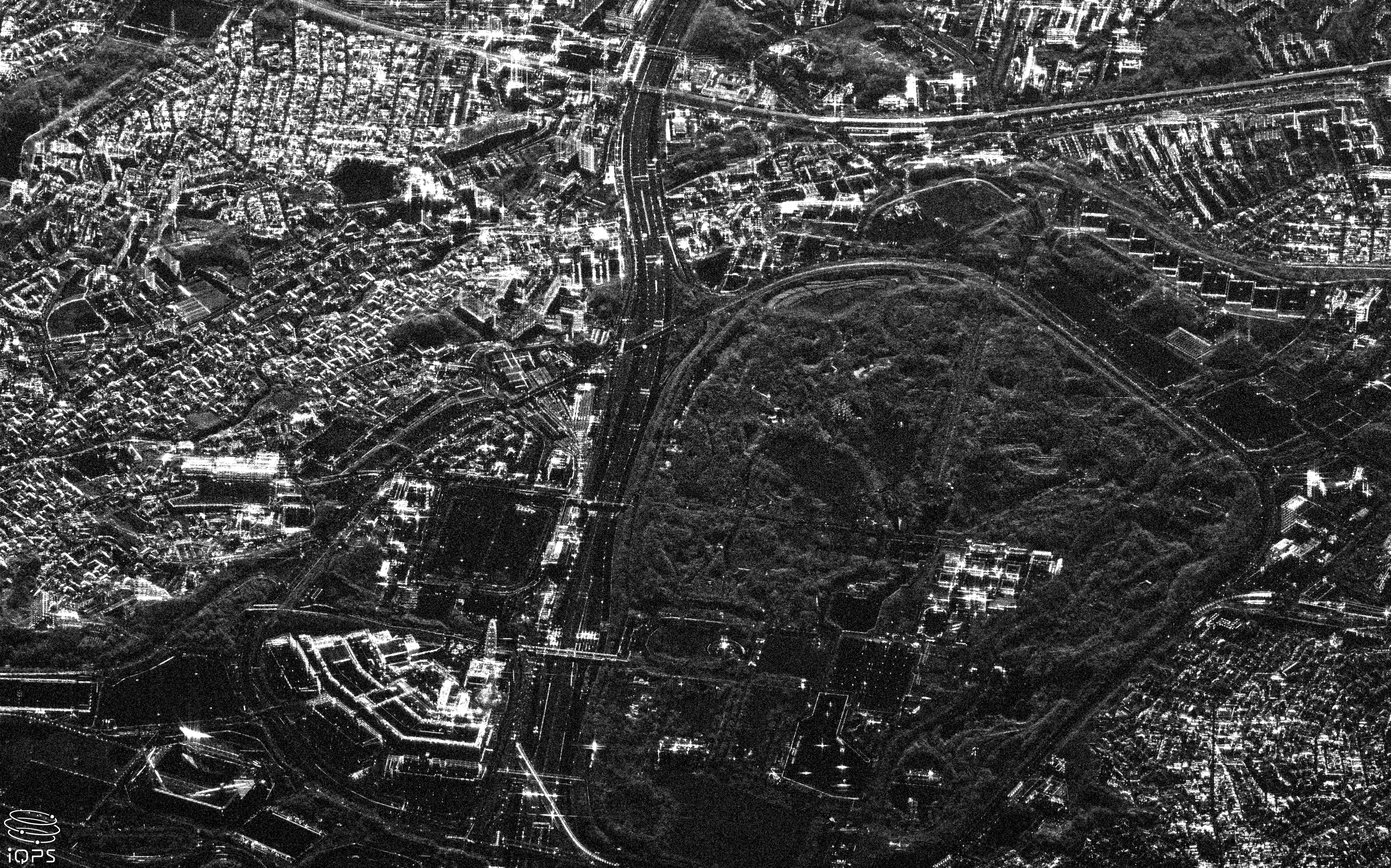 ② Tokyo (Marunouchi- Ueno area), Japan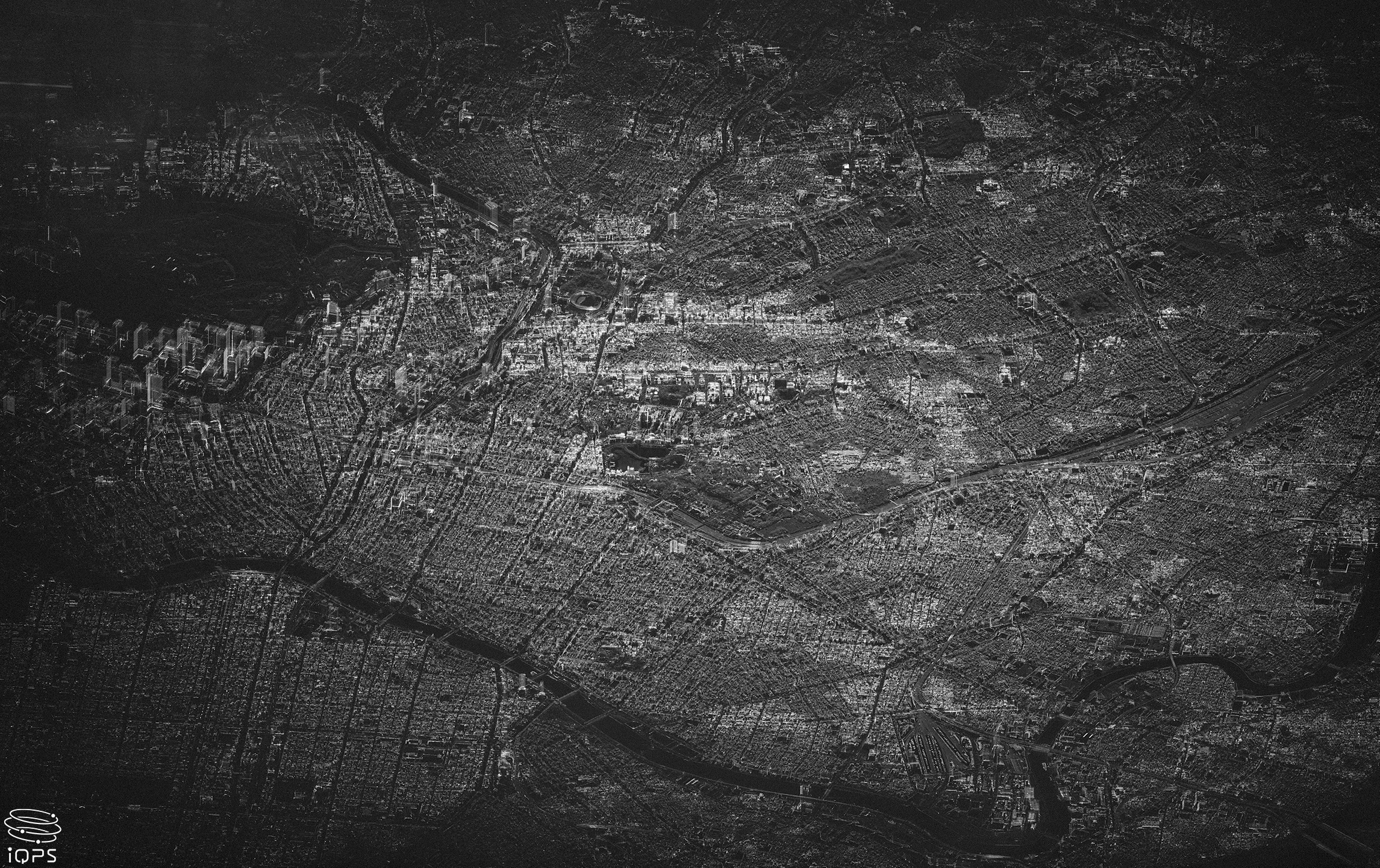 ②-1  Marunouchi buildings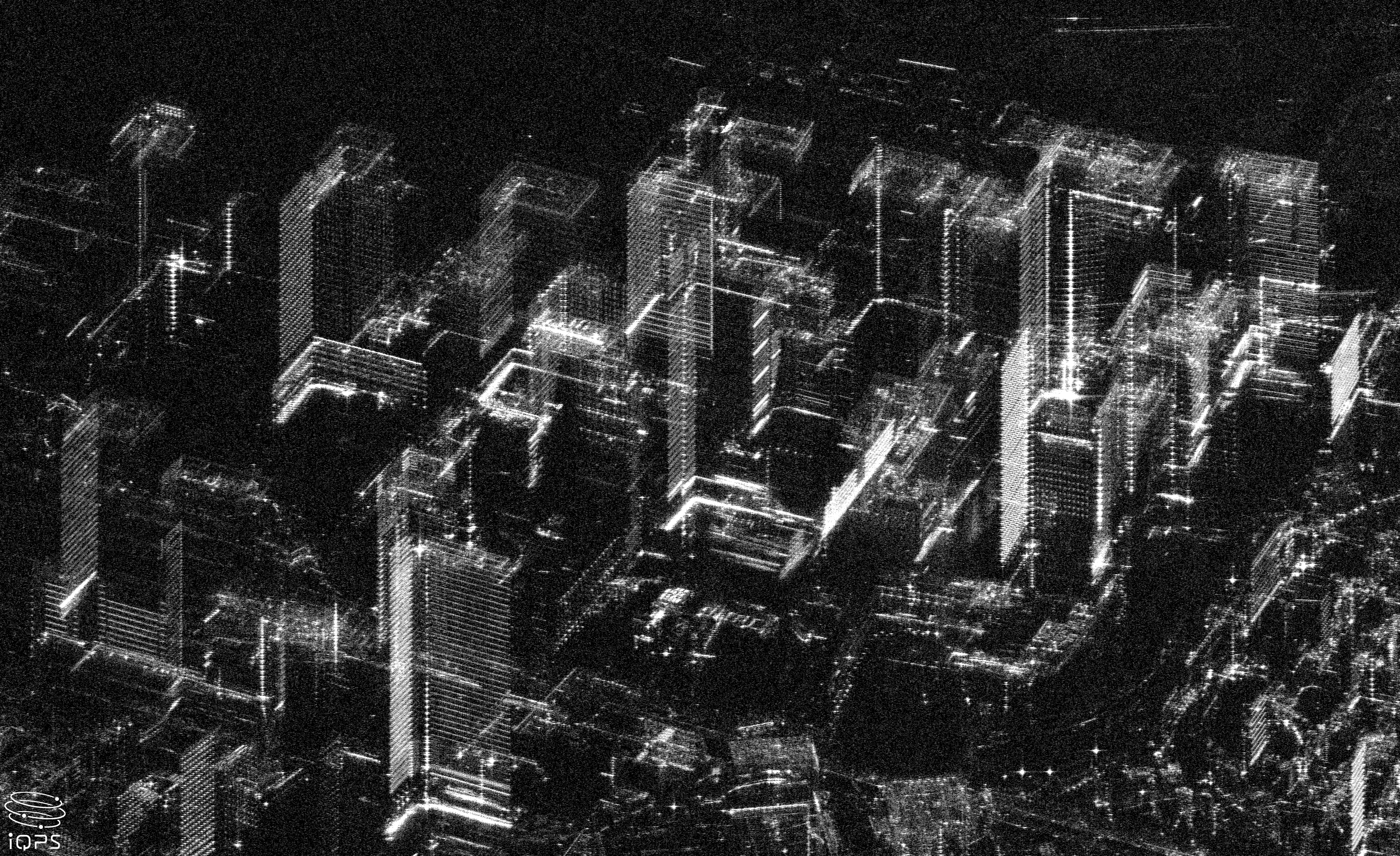 ②-2  Tokyo Dome City area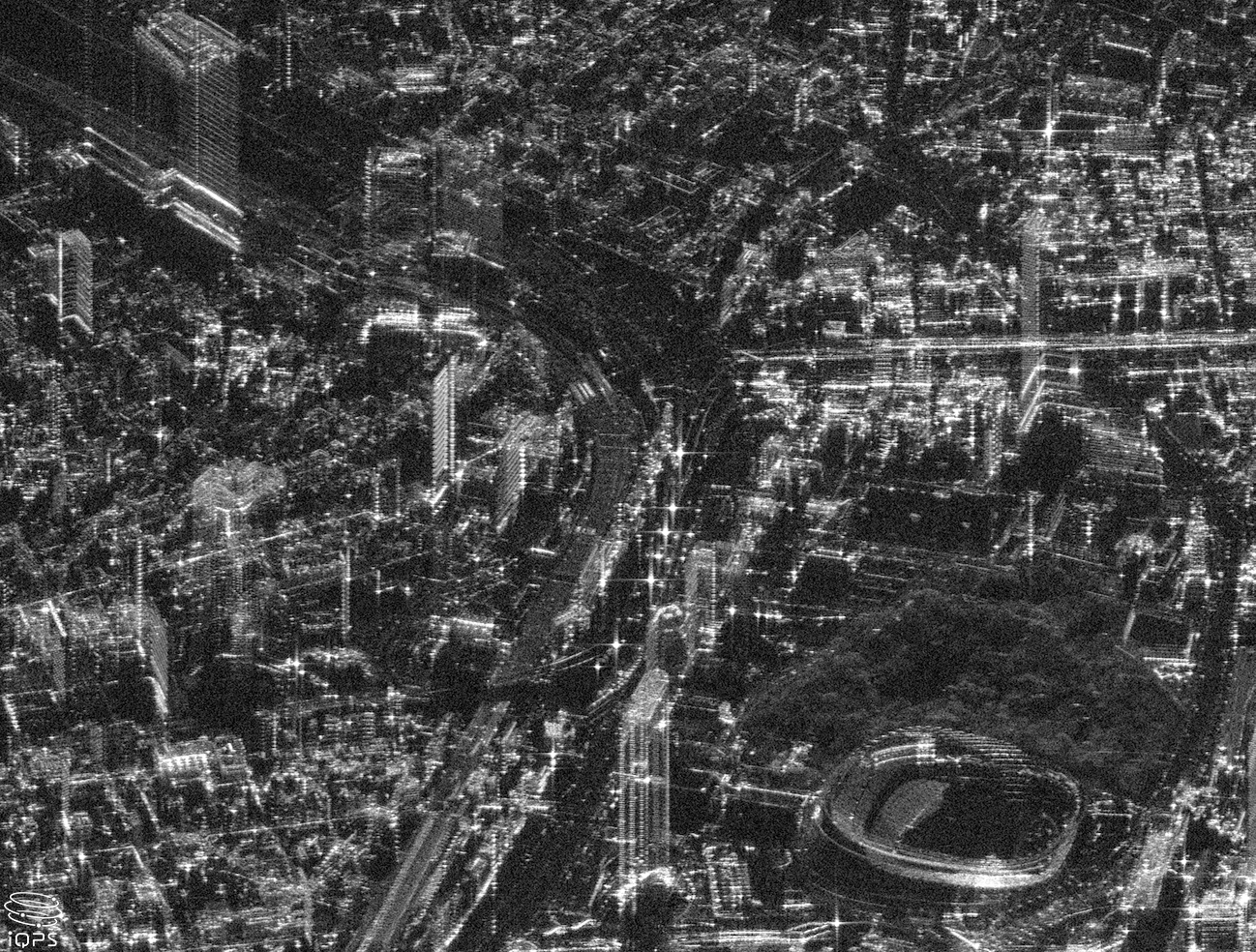 ②-3  Ueno Park (Ueno koen) area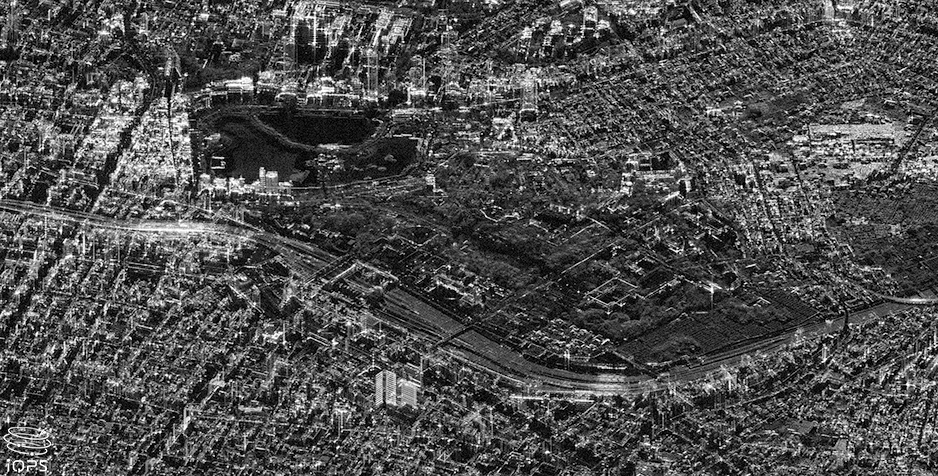 ②-4  Minami-senju station area in Arakawa-ku