VISION
PURPOSE
Raison d'être / Reason of Our Existence
Expand the possibilities of space and contribute to the development of the world.
There are rules and principles in the space, different from those on the earth.
That means, there lays an unknown territory where we, humankind have never been.
In order to expand the possibilities in this infinite space and make our earth a better place, iQPS is working hard to develop new technologies and their applications with high aspirations and highly inquisitive minds.
iQPS exists in order to excite people and to contribute to the development of the world by tackling Essential and Original things and matters to expand the possibilities of the space by the Crazy way of thinking.
01

Essential

We focus on expanding the possibilities of the space and targeting the things and matters which are really necessary for development of society as well as the earth rather than commercial gain.

02

Original

There is no need to do what has been achieved or done by somebody else already.
We only find it the worth challenging when it is unknown or unprecedented.

03

Crazy

We create a new world which can thrill, surprise and excite ourselves and people all over the world, free from existing frameworks and technologies, with creative and truly original way of thinking like a child.
We call such mind as "Crazy" in a good sense.
Establish the space industry in Kyushu
It is the mission inherited from the founder.
In 2014, Shunsuke Onishi, a pupil of the founder, assumed the position of president at QPS Institute, carrying on their shared aspirations. With the aim of "enroot the space industry in Kyushu," Onishi decided to utilize the inherited small satellite development technology to attract human resources to Kyushu and boost space industry of Kyushu by launching an attractive satellite project, which is still unprecedented in the world, and started miniaturizing SAR satellites.
Finally, we, iQPS has achieved success in the development of the small SAR satellite, named "QPS-SAR". Currently, we are advancing a project utilizing 36 of these satellites to observe the Earth in near real-time. iQPS continues to pursue business expansion in collaboration with partner companies mainly in northern Kyushu, as we strive for the advancement of the space industry.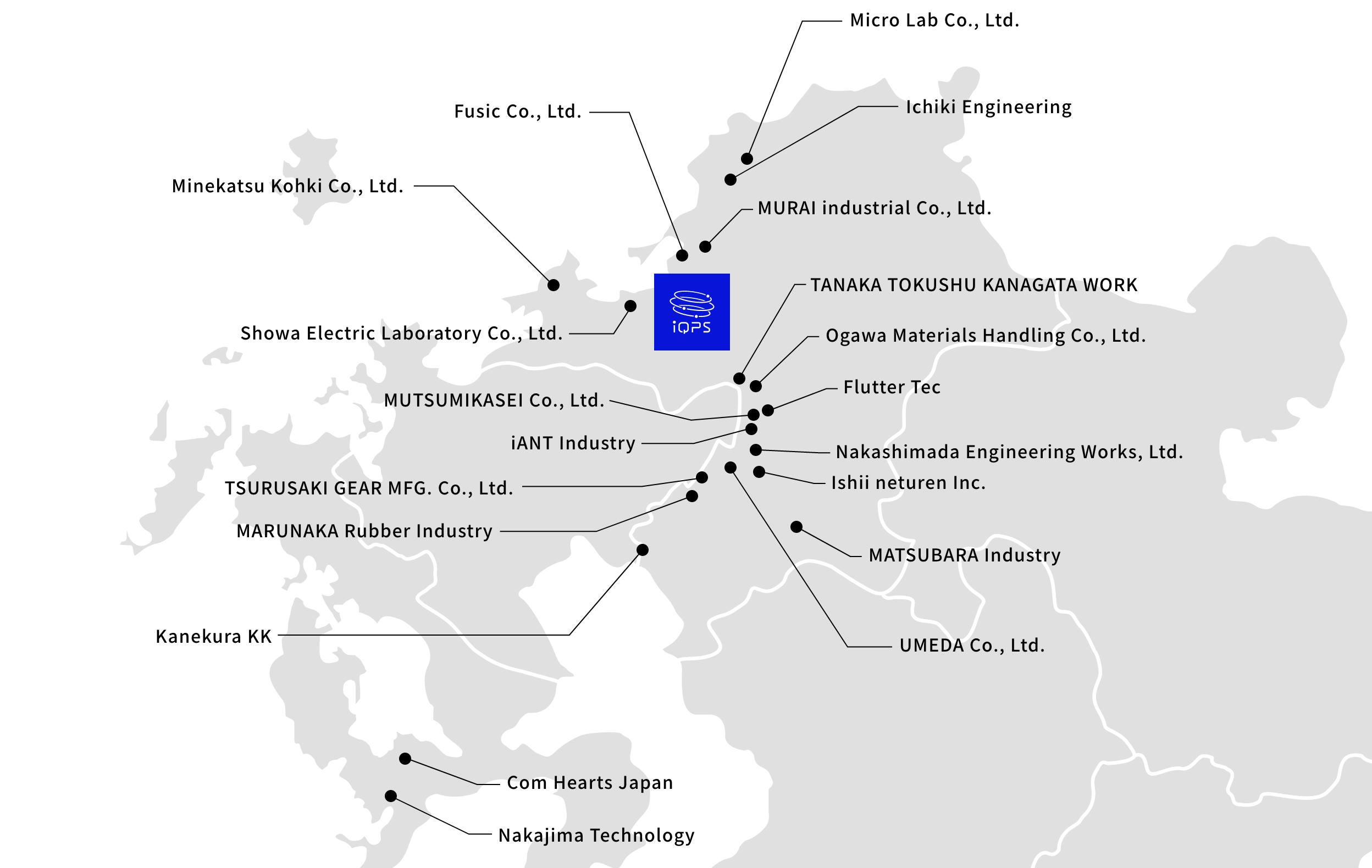 Here, we have envisioned a vision of the world beyond the satellite project we are currently working on – the world we see when we have accomplished our mission.
To make Japan the birthplace of space innovation from Q-shu.
To liberate the world from uncertainty and anxiety, and sustain its daily life through satellites.