Company
Company's Name

Institute for Q-shu Pioneers of Space, Inc. (iQPS)
Representive

Shunsuke Onishi, President and Representative Director CEO

Toshimitsu Ichiki, Representative Director, Executive Vice President COO
Executives

Takayoshi Matsumoto, Director

Tatsuhiko Nishimura, Outside director (Managing Director, Venture Capital & Growth Investment Group, INCJ, Ltd.)

Akihiko Fujieda, Outside director (Co-Head of Investment for Next-generation Growth Investment for Next-generation Growth Division)

Katsuaki Komura, Director (Audit and supervisory committee member)

Kazunori Nakahara, Outside director (Audit and supervisory committee member / Certified Public Accountant)

Michishige Hashimoto, Outside director (Audit and supervisory committee member / Representative lawyer, Josui law office)
Vice President

Masahiko Uetsuhara, General Manager, Development Department

Saori Doi, General Manager, Business Strategy Department

Katsumi Hashimoto, General Manager, Administration Department
Established

June 2005
Address

6F Rengo Fukuoka Tenjin Building 1-15-35 Tenjin, Chuo-ku Fukuoka 810-0001, Japan
Capital

JPY 100 million
Business overviews

1.Research & development, design, manufacturing, sales, operation, management and maintenance of satellites, satellite onboard equipment, precision instruments, electronic equipment, ground equipment, software and information and communication networks.
2.Business related to data acquired by satellites, etc.
3.Provision of services using satellites, etc.
4.Planning and operation of training sessions, workshops, and seminars regarding space technologies.
5.Business related to technical consultation, operation support, commissioning,development guidance, lectures, education and writing regarding the above items.
6.All businesses associated with all of the above.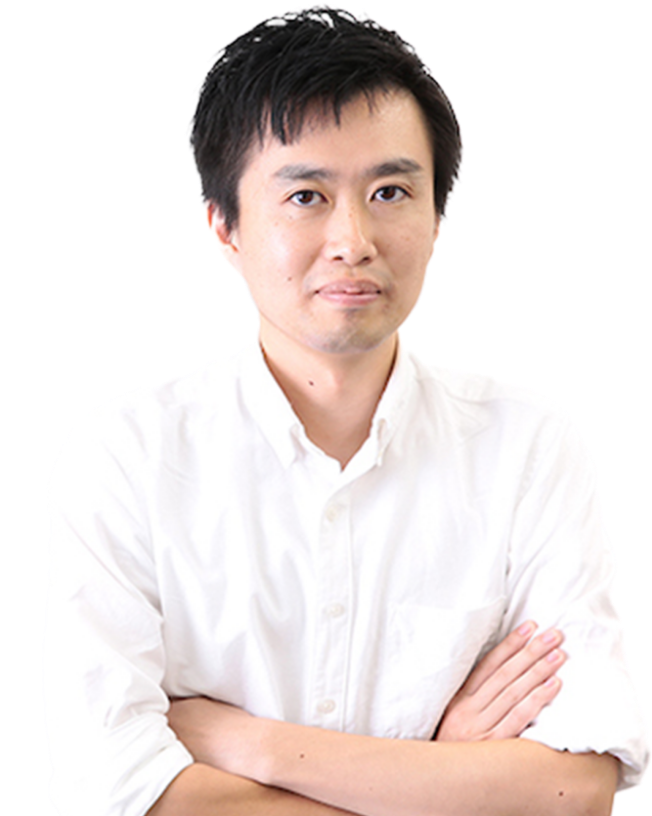 President and representative director CEO /
Ph.D. in EngineeringShunsuke Onishi
Ph.D. in Engineering, Kyushu University Department of Aeronautics and Astronautics.
Directed the satellite development and launching as Student project leader of QSAT-EOS, which is a 50 kg-class small satellite project for Earth observation developed by universities and companies in Kyushu area of Japan from May 2008 to November 2014.
Joined iQPS as a Senior Researcher in October 2013 hoping to make an impact on the global space industry from Kyushu and In April 2014, Shunsuke Onishi took over the position of President and representative director CEO of the company.
Participated in more than 10 satellite projects conducted by universities, companies, and JAXA.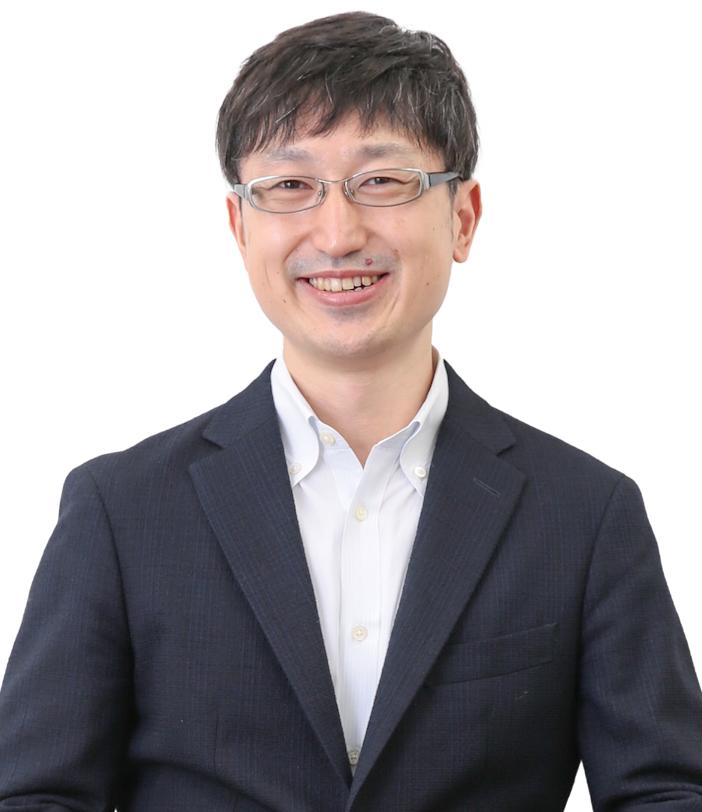 Representative Director, Executive Vice President COOToshimitsu Ichiki
LL.B. in International Legal Studies, Faculty of Law, Sophia University, M.B.A. Harvard Business School.
Engaged in product planning, business strategy formulation, and launching new markets as a product marketing at Sony Corporation.
Studied at Harvard Business School in 2006. Experienced a venture business in the U.S. along the way.
After completing graduate studies and returning to Japan, joined YOCASOL Inc., a solar panel manufacturing company located in Omuta City, Fukuoka, in February 2010 with a mission of business revitalization. In June 2011, assumed President and Representative Director of the company.
After successfully facilitating the transfer of business assets, joined Innovation Network Corporation of Japan (INCJ) in May 2014. Within the venture investment division, engaged in investment and value enhancement activities for ventures in the fields of e-books, industrial machinery, and AI-related technologies.
In March 2016, joined iQPS and became a Director in July of the same year. In July 2020, appointed as Representative Director and Executive Vice President of the company.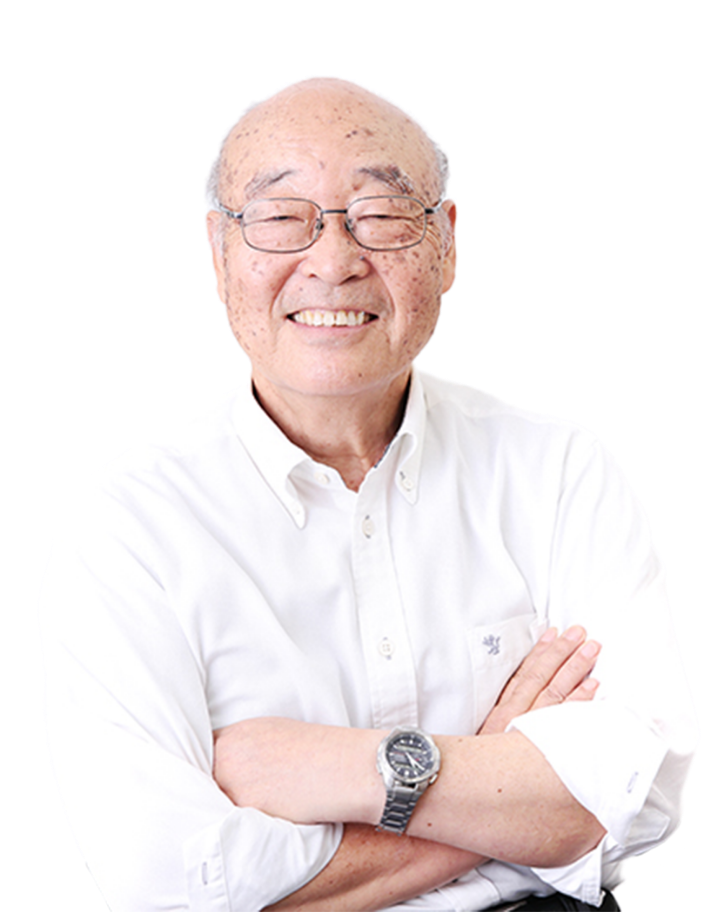 Founder, Professor Emeritus of Kyushu University /
Ph.D. in EngineeringTetsuo Yasaka
Completed Doctoral program in Aeronautics, Graduate School of Engineering, The University of Tokyo. After graduation, worked as an assistant at the Institute of Space and Aeronautical Science, The University of Tokyo before joining NTT Laboratories, where became a professor at Kyushu University in 1994. Following retirement from the professorship, co-founded iQPS with other professors and engineering experts to aim of passing on the technology of small satellite development to Kyushu University's student and to establish the space industry in local companies in Kyushu. In 2003, assumed the first President of UNISEC and from 2008 to 2012, served as the Vice President of IAF, dedicating himself to the advancement of space development and the cultivation of future talents, thus making significant contributions to the field of global space industry. Numerous outstanding accomplishments were recognized, and in 2006, awarded the Frank J. Malina Astronautics Medal. Furthermore, has been actively involved in space debris research from an early stage, establishing JSASS in 1990, and publishing the book "Space Debris Issues" (Shokabo, 1997).
From Kyushu to Space.
The venture of space engineering originated in a university.
iQPS was founded in 2005 by Tetsuo Yasaka and Akira Sakurai, both Emeritus Professors of Kyushu University,
and Kunihiro Funakoshi, a rocket developer of Mitsubishi Heavy Industries, Ltd.,
in order to propagate the small satellite development technologies nurtured
in Kyushu University since 1995 and establish the space industry in the Kyushu region.
Since then, iQPS has developed various technologies based on over 20 years of experience and knowledge in small satellite development in Kyushu University.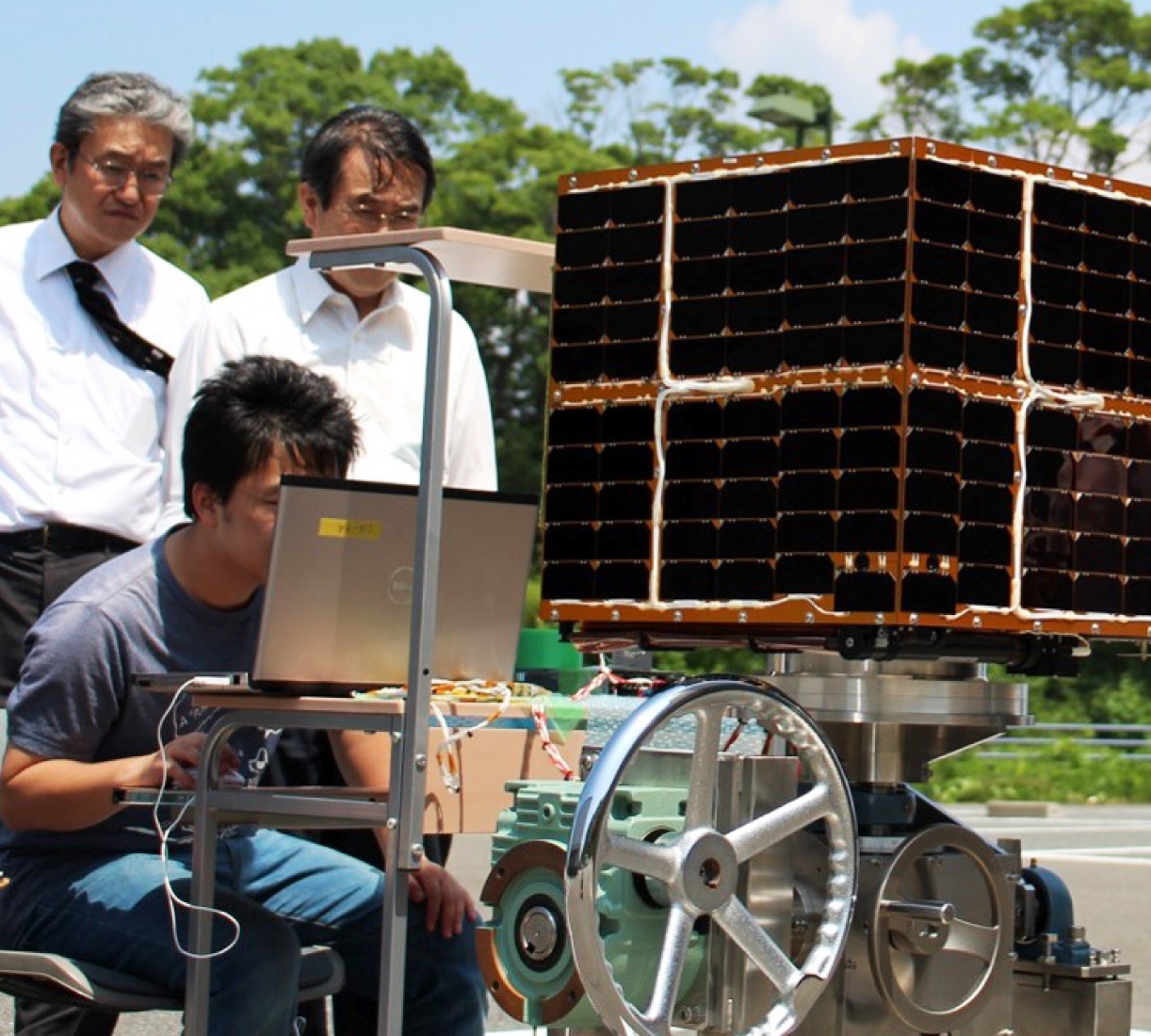 1995

Started development of 50cm-class small satellite at Kyushu University.
1998

Developed a research satellite for tether dynamics.
2003

Observation satellite for polar plasma observation
2005
2009

QSAT-EOS project was adopted by MEXT as a nanosatellite development project.
2014

Launched QSAT-EOS successfully.
2017

Raised 2.35 billion yen as a Series A finance which is the largest amount in Kyushu area
2019

Obtained the license pertaining to use of Satellite Remote Sensing Instruments for the first time as venture company in July
Succesful launch of iQPS small SAR satellite "IZANAGI" from Satish Dawan Space Center in India in December
2021

Launch of iQPS 2nd small SAR satellite "IZANAMI" by Falcon9 from Cape Canaveral Air Force Station in January
Announced "first light" images from IZANAMI in March
In May, successfully acquired the highest resolution image of 70 cm as a small SAR satellite in Japan
In June, selected for the Fukuoka City Full Support Verification Test "Space" Project
In June, joint demonstration of J-SPARC Project started with Kyushu Electric Power Co., Inc. and JAXA
In December, raised 3.85 billion yen as a Series B First Close
Announced strategic business alliance with SKY Perfect JSAT Holdings Inc. and Nippon Koei Urban Space Co., Ltd. in December.
2022

Raised an additional approx. 1.05 billion yen in Series B Second Close in February.
Awarded the Prime Minister's Award, the highest award, at the Space Exploitation Prize hosted by the Cabinet Office of Japan in March
In October, launch QPS-SAR-3 "AMATERU-I" and 4 "AMATERU-II" aboard Epsilon Rocket 6. However, due to a launch failure, the satellites were lost.
2023

In March, successfully raised an additional 1 billion yen in funding, bringing the total cumulative funding to approximately 9.2 billion yen.
In June, QPS-SAR-6 "AMATERU-III," was launched by SpaceX's Falcon 9 rocket.
In July, the first light of AMATERU-III was announced.
In July, AMATERU-III successfully acquired images as a commercial SAR satellite with a remarkable resolution of 46cm.
Development of QPS-SAR is supported by local companies, mainly in northern Kyushu, who the founder members have traveled throughout Kyushu since the early 2000s to pass on and foster space technology. Currently, we are collaborating with over 25 partner companies nationwide to advance our development efforts.
| Year | Name of Award Program | Award Title | Organizer |
| --- | --- | --- | --- |
| July 2015 | Tech in Asia Tour @Fukuoka -Road to Tokyo- | PR times award | Tech in Asia Japan |
| March 2018 | Fukuoka Venture Market Award 2018 | Grand Prize | Fukuoka Venture Business Support Council |
| March 2018 | Kyushu Mirai Award | Special Jury Award "Future Industry Amassing Award" | Kyushu Mirai Award Executive Committee (by 7 newspapers in Kyushu) |
| October 2018 | Kyushu Yamaguchi Venture Market 2018(KVM2018) | Grand Prize at Venture Division | Kyushu Yamaguchi Venture Market Executive Committee |
| March 2019 | The 11th FUKUOKA Ruby AWARD | Fukuoka Prefecture Governor's Prize | Fukuoka Ruby and Software Industry Promotion Committee |
| March 2019 | The 11 th FUKUOKA Ruby AWARD | Grand Prize | Fukuoka Ruby and Software Industry Promotion Committee |
| September 2021 | Awards system of JAA | Dreams of the Sky Award | Japan Aeronautic Association (JAA) |
| March 2022 | The 5th Space Exploitation Prize | Prime Minister's Award | The Cabinet Office of Japan |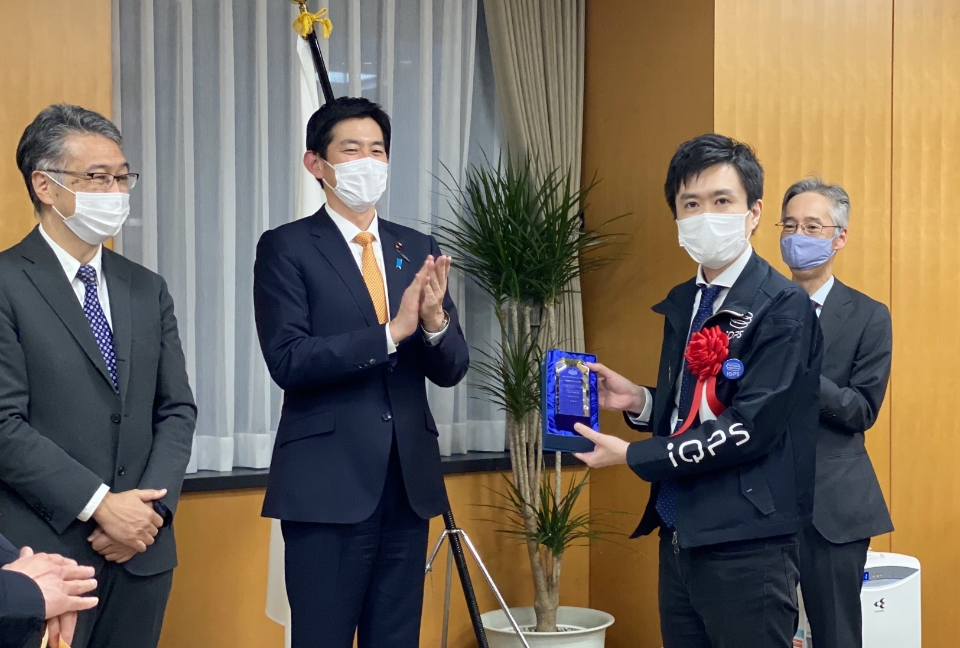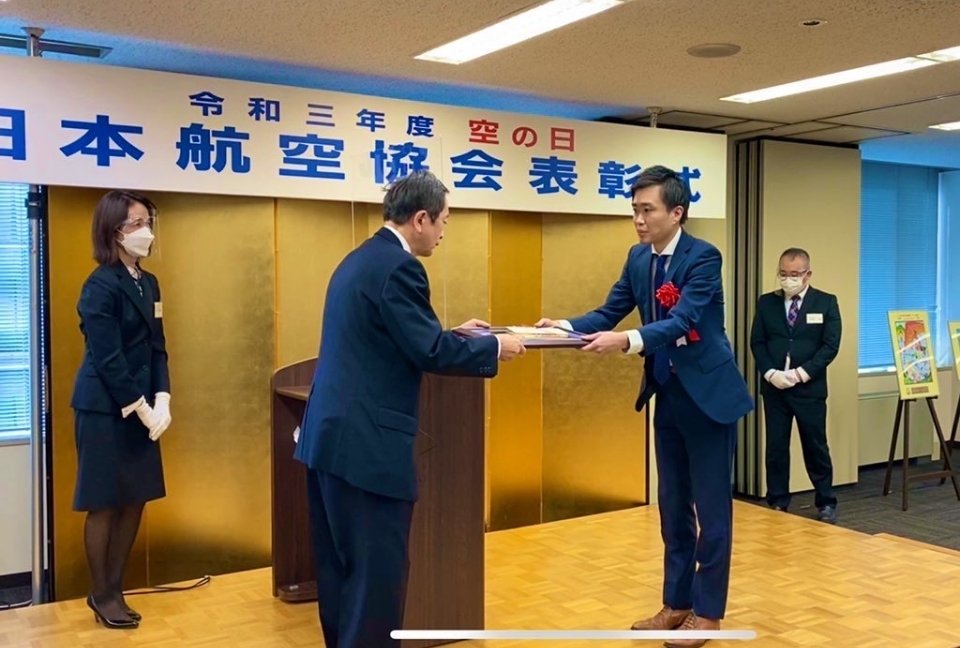 【Address】6F Rengo Fukuoka Tenjin Building 1-15-35 Tenjin, Chuo-ku Fukuoka 810-0001, Japan
Fukuoka City Subway: 5 min. walk from Tenjin Station on the Airport Line
Nishitetsu Bus: 1 min. walk from Acros Fukuoka & Suikyo Tenmangu (shrine) bus stop